What is SEED Homeschool?
Do students enjoy it?
Engaging
And they work...
Teenage SEED members in 2018 have gone on to study university successfully - many with

NO formal high schooling, other than engaging with SEED resources!

And SEED junior starts your child on the same path...

How can you help me?
What do you cover?
Why SEED Vs Distance education?
Homeschooling is SUCH a personal experience. SEED allows you to completely control what you are learning, when and how. YOU choose the topics. YOU choose the assignments. YOU choose the resources you want to use. There are no deadlines or marks. Following Steiner principles, projects are never competitive and we make the process super simple.
What don't you cover?
How do I start homeschooling?
OK I am ready to start!
What does our SEED membership look like?
Do I have to buy one membership for each child?
Let's Start now! We would love to have you

​From our family to yours - happy homeschooling!
Powered by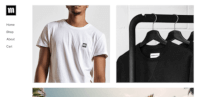 Create your own unique website with customizable templates.