WE ARE IN TRANSITION - from START

HOMESCHOOLING AUSTRALIA and TEEN HOMESCHOOLING AUSTRALIA to

SEED - thank you for your patience. all of our programs and memberships are still

​ working brilliantly on the inside!





Hi and welcome to SEED Homeschool (formerly Start Homeschooling Australia).


SEED Homeschool is one of the biggest supporters of homeschooling families in Australia and internationally, assisting over half a million families a year to get started in their new life without school!

---

​If you have questions, head over to our

FAQ page

.

---

High School
​MEMBERS AREA

---

Primary School
​MEMBERS AREA


---

FAQ's

---

BLOG
---

---

---

---

---

---

---

Homeschool resources 13 - 18 years

Preparation for university or higher education, or a solid foundation for development of skills for life-long learning. Essential for helping teens along in their development towards becoming interested and engaging, free-thinking and informed young adults
Popular blog posts...
' Each child is given an instrument. They don't know how to play. Then something changes... Their irregular thumping becomes a regular rhythm. They find their feet, and their hands. Their beat becomes like the whole beat...

(read full post)

It was incredible. He didn't just have an aversion to book work. He was scared to do it, and had been taught somewhere (by someone) that he was

stupid

pathetic

and no good at writing

Cue horror that I had not picked this up earlier...

(see full blog post)
Powered by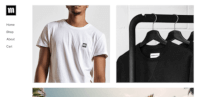 Create your own unique website with customizable templates.