- start homeschooling australia

- teen homeschooling australia

- TLC

​- High school homeschool online can go, copy pages

what is homeschool

where to start

primary school resources

parent resources

high school resources

shop

blog

travelling families

steiner/ waldorf theory

Welcome to Teen Homeschooling Australia! The teen years are a notoriously difficult time to begin (or continue) on your homeschooling journey. Parents face

myriad difficulties

as children reach an age where they are looking for regular interactions with a similar-aged peer group, are almost ready to cross the invisible line between child and adult, and are transitioning to more autonomous study options. We have been there and we can help!

If you are not sure where to get started, you can

start here

, with

High School Homeschool Online

to help you to find your feet!

If you are looking for

learning resources

that are

flexible and self-paced

,

High School Homeschool Online

, is incredibly popular with families of teens homeschooling in Australia, and

TLC Homeschool

is wonderful for their younger, primary-aged sisters and brothers!

Have a browse through our blogs, and join our groups online. Welcome to the world of teen homeschooling, and good luck! We are excited to be part of your journey in to homeschooling.

---
---

---

Self-directed home schooling resources

---

---

---

TLC junior homeschool resources

---

---

---

---

---

---

---

---

---

---

---

Homeschool resources 13 - 18 years

Preparation for university or higher education, or a solid foundation for development of skills for life-long learning. Essential for helping teens along in their development towards becoming interested and engaging, free-thinking and informed young adults
Popular blog posts...
Yes homeschooled children are strange (and unschooled teens may be even stranger)

Are you burnt out and need a break? Longing for some time alone (or just to read a book without supervising study for an hour?). Ready to unplug the internet for a week, but have all of your kids study programs online?

We have a solution..

.
"The days are long but the years are short"
- SOMEONE ONCE SAID (plus Gretchen Rubin, who is pretty awesome)
---
---
---
Homeschool Resources for 13-18 years
An introduction and expansion on earlier concepts that encourage critical reflection, critical thinking, analysis and establishment of skills in research and referencing. Preparation for university or higher education, or a solid foundation for development of skills for life-long learning. Many subject areas directly align with the ACARA Australian standards. Others are fantastic for helping teens along in their development towards b
ecoming interested and engaging, free-thinking and informed young adults.
Powered by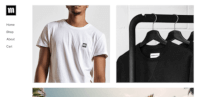 Create your own unique website with customizable templates.