​OUR BIGGEST OFFER EVER!

From the 12th to the 15th of August only!

Every membership only $49.99 until 2019!
Welcome to High School Home School Online!

HHSO was created after our little family of 3 grew to a family of 7! while we were homeschooling and juggling the needs of a growing tribe.

As a university tutor, I was looking for resources for our teens that would meet their needs of exploring their own interests, having free time to study the things that they liked, but also to prepare them for university and higher education. In 2016, we launched High School Home School Online! In 2017 we had a massive undertaking as families all around Australia joined us in exploring HHSO with huge success. In 2018 we were proud to see many of our families take their first steps in to university or Tafe, and we couldn't be more excited. Join us in 2018. We would love to have you!


---

​Bright and colourful!

Our Highschool Homeschool Online resources are super bright! colourful and fun! with easy-to-understand language, and university-level concepts that are set out in a way that will make you want to read more.

Research indicates that our brains learn better when something is attractive, and interesting to look at.

---

Notes for parents on Australian curriculum and reporting!

---

No textbooks, easy to use

---

'Thank you so much for all of your support! I was really struggling with getting my 16 year old daughter motivated to do any study at all. I didn't want to put her back in to school and I didn't want to enrol in distance education - this was like my prayers were answered! Finally we are back to the inspired and hopeful girl that I know! Our daughter is loving the freedom of doing projects at her own pace - and I am loving having time out to focus on our younger children! I would highly recommend this program to everybody who is homeschooling teenagers!'
Rhiannon, WA.

It is our first week on the program and I have never seen my teenage son so motivated - I really like the projects on refugees and domestic violence. We would never have thought to include them in our homeschooling.

Rita, TAS

'We are travelling around Australia and have limited room for text books and other homeschool resources - something that we can do online is SO HELPFUL! All we need is our laptop and internet and we are set. Yes I would definitely recommend this to other families travelling around Australia. It is an invaluable resource for our homeschooling'
Olivia, SA.

"Where do I start? We are unschooling and didn't want to send our son to school for years 10 - 12 but really wanted him to be able to go to TAFE or Uni if he decides to later on. This is a perfect happy medium for us. He can work by himself, choose the topics that he likes, mark his own work, research at his own pace, and it fits in with our unschooling philosophy that we let him do what is a good fit for him. This is NOT anything like a distance education program. I have recommended it to my closest friends - it is amazing and we are so happy to have found you!'
Leena, NSW.

' We were really lucky to get the membership on special. I really like that our daughter can work by herself, and tell us all about what she has been researching at the end of the day. It is really important that we are able to keep homeschooling from year 10 onwards, when we thought the only options were distance education or going back to school'
Miriam, Brisbane

Independent learning - step by step instructions

---

Self-marking
---
Anthropology series

---

Ever wanted to know how other cultures live? How they eat? exchange gifts? do business? make friends or celebrate special occasions? Our Anthropology series will take you in to a world that you may never have thought about before!

---

Simple and easy to follow ebook guides!

---

Australian politics - but interesting!

We leave out the boring bits and get straight to the good stuff. You are more likely to remember something if it is interesting - so we keep it memorable!

---

Family-centred research activities

Yes! We very firmly believe that one of the very best things about homeschooling is getting to spend time with your family. Learning can make the best of both worlds- family time and research time!

---

---

Quick tasks

Not up for a big study project? Our quick tasks build skills from the Australian Curriculum, and are designed to be done within one or two days - making it perfect for weekends or light study days!

---

Goal setting

Need inspiration or motivation? Goal setting materials written and designed by qualified mental health professionals to keep you going and on track for your big goals!

---

Simple instructions and fast learning

The first set of homeschooling resources in Australia that prepares you step-by-step for higher education, using simple, easy, fill-in-the-blanks templates that help you to learn without a teacher

---

---

Refugees in Australia

Who are refugees? Where do they come from and why do they come to Australia? How does our government help them? and what major problems do we have with refugee policy in Australia?
Explore the human rights and social justice issue of our time, as we go through the world of refugee teenagers living in Australia, and what we can do to help


---

Researching help

Planning to apply to university one day? need help in getting there? clear, easy to use researching help to get you where you need to go.

---

Social issues

---

Many people learn best by teaching others. Our 'Be the Community Educator' series puts you front and centre, in educating others about important national and international issues.

---

---

Self-assessment certificates!
As unschoolers looking to transition to higher education, this was a great middle ground for us! We had no timelines or deadlines to meet, no head-sets or school fees. I could still use our own books and we led our usual unschooling lives, but we are also able to give our teen access to projects that will help her in getting in to university in a few years!

Aria, VIC.

Powered by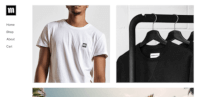 Create your own unique website with customizable templates.